Product Description
Plastic Pa66 Pulley with double bearing
Mc nylon, means monomer casting nylon, is a kind of engineering plastics used in comprehensive industries, has been applied almost every industrial field.
The caprolactam monomer is first melted, and added catalyst, then poured it inside moulds at atmosphere pressure so as to shape in different castings, such as: Rod, plate, tube. The molecule weight of mc nylon can reach 70, 000-100, 000/mol, 3 times than pa6/pa66. Its mechanical properties are much higher than other nylon materials, such as: Pa6/pa66. Mc nylon plays a more and more important role in the material list recommended by our country.
Since the end of 1980's, HangZhou engineering plastics industireis company has devoting herself on developing the technology of mc nylon modification, greatly extended the applications in different industries. Basing on the mc nylon, reinforced with variety of additives during the reaction, such as lubricant, molybdenum disulfide, graphite glass fiber, carbon fiber etc, to improve the properties, higher performance of wear-resistance, corrosion-resistance, self-lubrication, vibration-absorption, noise-absorption. At the same time, as the technics and structure of the moulds is quite simple, so that it can be manufactured in lower cost, becomes the ideal substitutes of bronze, stainless steel, babbitt alloy, ptfe and so on.
Oil nylon (green)
Oil nylon(green)is the new engineering plastics that developed by HangZhou engineering plastics industireis company in the later 1980's by importing the advanced technology from nylacast co., ltd, uk, was the first authentic lubricating nylon that builds the liquid lubricant system during the processing stage, which makes its coefficient of friction is 50% lower than the general pa6 or pa66, the wear-resistance is 10 times than the general ones. Oil nylon is specially developed for the parts of non-self-lubrication, heavy-loading and low-speed-running, which obviously resulted in a substantial increase in bearing life- 5 times that of general pa6 and 25 times that of phosphor bronze! The lubricant contained within the material will not drain, adsorb or dry out and never needs replenishment. The uniform distribution of the lubricant throughout the product guarantees the constant performance of the parts over the whole service life and improvements in rate of wear, sliding frictional properties, abrasion resistance and stick slip performance, which are just a few of the benefits offered by this material. Oil nylon has been successful in considerable enlarging the application of nylon in many industries and specifically for some un-lubricated running parts.
Other casting nylon:
Oil nylon + carbon (black)
Oil nylon added carbon, has the very compact and crystal structure, which is better than the general casting nylon in the performance of high mechanical strength, wear-resistance, anti-aging, uv resistance and so on. It is suitable for making the bearing and other wear mechanical parts.
Oil mc901(blue)
This improved mc nylon, has striking blue color, which is better than general pa6/pa66 in the performance of toughness, flexibility, fatigue-resistance and so on. It is the perfect material of gear, gear bar, transmission gear and so on.
Mc nylon + mso2(light black)
Mc nylon added mso2 can remain the impact-resistance and fatigue-resistance of casting nylon, as well as it can improve the loading capacity and wear-resistance. It has a wide application in making gear, bearing, planet gear, seal circle and so on.
Property
Item No.
Unit
MC Nylon (Natural)
Oil Nylon+Carbon    (Black)
Oil Nylon (Green)
MC90 (Blue)
MCNylon+MSO2(Light Black)
Mechanical Properties
1
Density
g/cm3
1.15
1.15
1.135
1.15
1.16
2
Water absorption   (23ºCin air)
%
1.8-2.0
1.8-2.0
2
2.3
2.4
3
Tensile strength
MPa
89
75.3
70
81
78
4
Tensile strain at break
%
29
22.7
25
35
25
5
Compressive stress   (at 2%nominal strain)
MPa
51
51
43
47
49
6
Charpy impact strength (unnotched)
KJ/m 2
No brak
No break
≥50
No BK
No break
7
Charpy impact strength (notched)
KJ/m 2
≥5.7
≥6.4
4
3.5
3.5
8
Tensile modulus of elasticity
MPa
3190
3130
3000
3200
3300
9
Ball indentation hardness
N/mm 2
164
150
145
160
160
 
10
Rockwell hardness
–
M88
M87
M82
M85
M84
| | |
| --- | --- |
| Material: | PA |
| Color: | Natural, White, Black, Green, Blue |
| Tooling: | CNC Lathe |
| Size: | According to Drawing or Sample |
| Transport Package: | Packing in Paper Carton and Wooden Pallet |
| Specification: | RoHS |
Customization:

Available

|

Customized Request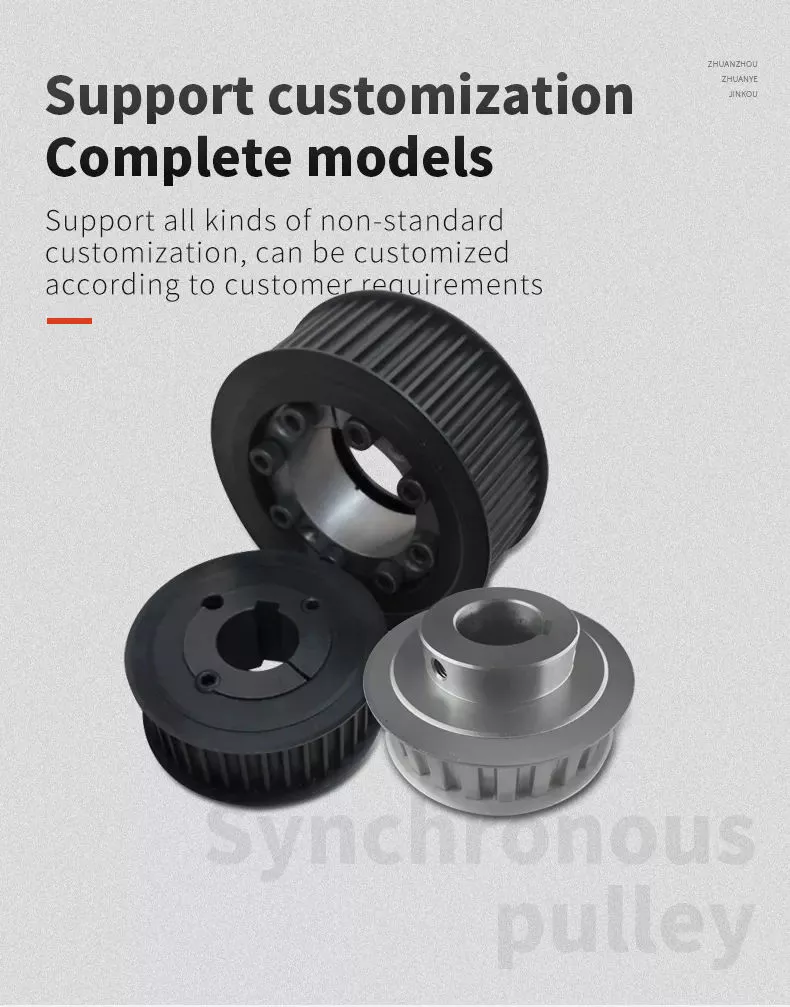 How to use the pulley system
Using a pulley system is a great way to move things around your home, but how do you use a pulley system? Let's look at the basic equations that describe a pulley system, the types of pulleys, and some safety considerations when using pulleys. Here are some examples. Don't worry, you'll find all the information you need in one place!
Basic equations of pulley systems
The pulley system consists of pulleys and chords. When the weight of the load is pulled through the rope, it slides through the groove and ends up on the other side. When the weight moves, the applied force must travel nx distance. The distance is in meters. If there are four pulleys, the distance the rope will travel will be 2×24. If there are n pulleys, the distance traveled by the weight will be 2n – 1.
The mechanical advantage of the pulley system increases with distance. The greater the distance over which the force is applied, the greater the leverage of the system. For example, if a set of pulleys is used to lift the load, one should be attached to the load and the other to the stand. The load itself does not move. Therefore, the distance between the blocks must be shortened, and the length of the line circulating between the pulleys must be shortened.
Another way to think about the acceleration of a pulley system is to think of ropes and ropes as massless and frictionless. Assuming the rope and pulley are massless, they should have the same magnitude and direction of motion. However, in this case the quality of the string is a variable that is not overdone. Therefore, the tension vector on the block is labeled with the same variable name as the pulley.
The calculation of the pulley system is relatively simple. Five mechanical advantages of the pulley system can be found. This is because the number of ropes supporting the load is equal to the force exerted on the ropes. When the ropes all move in the same direction, they have two mechanical advantages. Alternatively, you can use a combination of movable and fixed pulleys to reduce the force.
When calculating forces in a pulley system, you can use Newton's laws of motion. Newton's second law deals with acceleration and force. The fourth law tells us that tension and gravity are in equilibrium. This is useful if you need to lift heavy objects. The laws of motion help with calculations and can help you better understand pulley systems.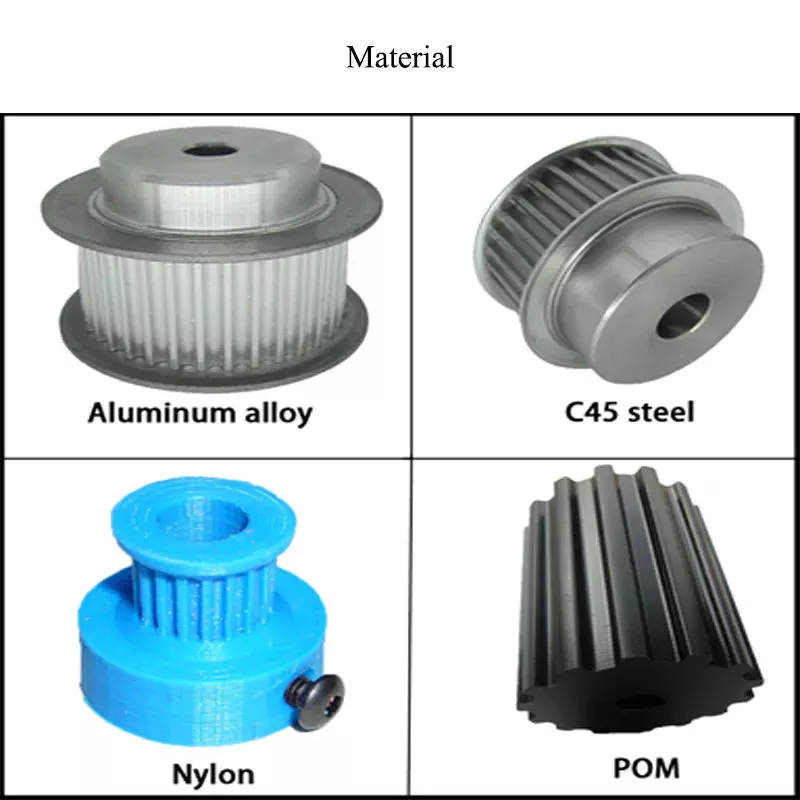 Types of pulleys
Different types of pulleys are commonly used for various purposes, including lifting. Some pulleys are flexible, which means they can move freely around a central axis and can change the direction of force. Some are fixed, such as hinges, and are usually used for heavier loads. Others are movable, such as coiled ropes. Whatever the purpose, pulleys are very useful in raising and lowering objects.
Pulleys are common in many different applications, from elevators and cargo lift systems to lights and curtains. They are also used in sewing machine motors and sliding doors. Garage and patio doors are often equipped with pulleys. Rock climbers use a pulley system to climb rocks safely. These pulley systems have different types of pinions that allow them to balance weight and force direction.
The most common type of pulley is the pulley pulley system. The pulley system utilizes mechanical advantages to lift weight. Archimedes is thought to have discovered the pulley around 250 BC. in ancient Sicily. Mesopotamians also used pulleys, they used ropes to lift water and windmills. Pulley systems can even be found at Stonehenge.
Another type of pulley is called a compound pulley. It consists of a set of parallel pulleys that increase the force required to move large objects. This type is most commonly used in rock climbing and sailing, while composite pulleys can also be found in theater curtains. If you're wondering the difference between these two types of pulleys, here's a quick overview:
Mechanical Advantages of Pulley Systems
Pulley systems offer significant mechanical advantages. The ability of the system to reduce the effort required to lift weights increases with the number of rope loops. This advantage is proportional to the number of loops in the system. If the rope had only one loop, then a single weight would require the same amount of force to pull. But by adding extra cycles, the force required will be reduced.
The pulley system has the advantage of changing the direction of the force. This makes it easier to move heavy objects. They come in both fixed and mobile. Pulleys are used in many engineering applications because they can be combined with other mechanisms. If you want to know what a pulley can do, read on! Here are some examples. Therefore, you will understand how they are used in engineering.
Single-acting pulleys do not change direction, but compound pulleys do. Their mechanical advantage is six. The compound pulley system consists of a movable pulley and a fixed pulley. The mechanical advantage of the pulley system increases as the number of movable wheels decreases. So if you have two wheels, you need twice as much force to lift the same weight because you need a movable pulley.
The mechanical advantage of a pulley system can be maximized by adding more pulleys or rope lengths. For example, if you have a single pulley system, the mechanical advantage is one of the smallest. By using two or three pulleys, up to five times the mechanical advantage can be achieved. You can also gain up to ten times the mechanical advantage by using multiple pulley systems.
The use of a single movable pulley system also adds to the mechanical advantage of the pulley system. In this case, you don't have to change the direction of the force to lift the weight. In contrast, a movable pulley system requires you to move the rope farther to generate the same force. Using a compound pulley system allows you to lift heavy loads with ease.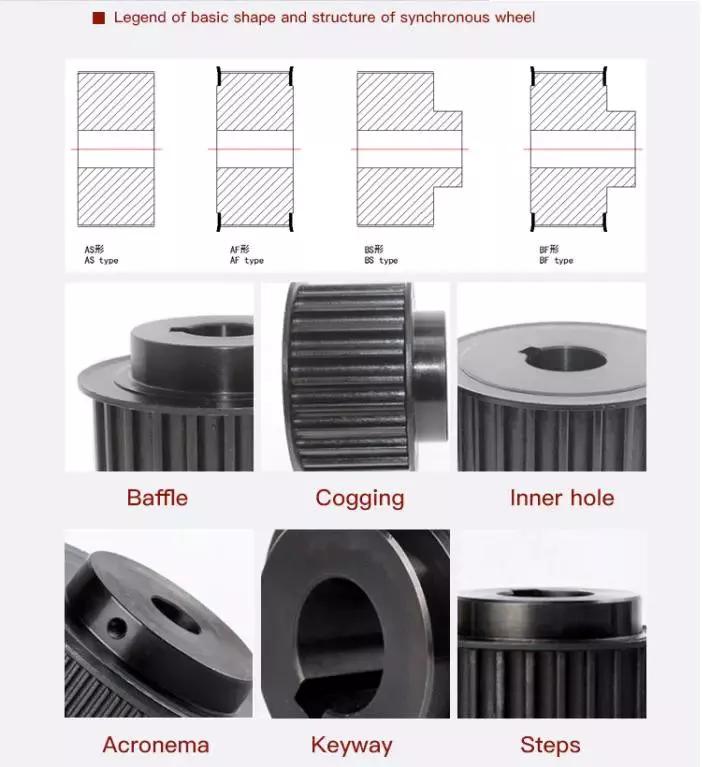 Safety Issues When Using Pulley Systems
Pulleys have an incredibly unique structure, consisting of a disc with a groove in the middle and a shaft running through it. A rope or cord is attached to one end of a pulley that turns when force is applied. The other end of the rope is attached to the load. This mechanical advantage means that it is much easier to pull an object using the pulley system than to lift the same object by hand.
Although pulley systems are a common part of many manufacturing processes, some employers do not train their workers to use them properly or install protection to prevent injury. It is important to wear proper PPE and follow standard laboratory safety practices during pulley system activities. Make sure any support structures are strong enough to handle the weight and weight of the rope or rope. If you do fall, be sure to contact your employer immediately.



editor by CX
2023-07-13